Latte Mugs (each)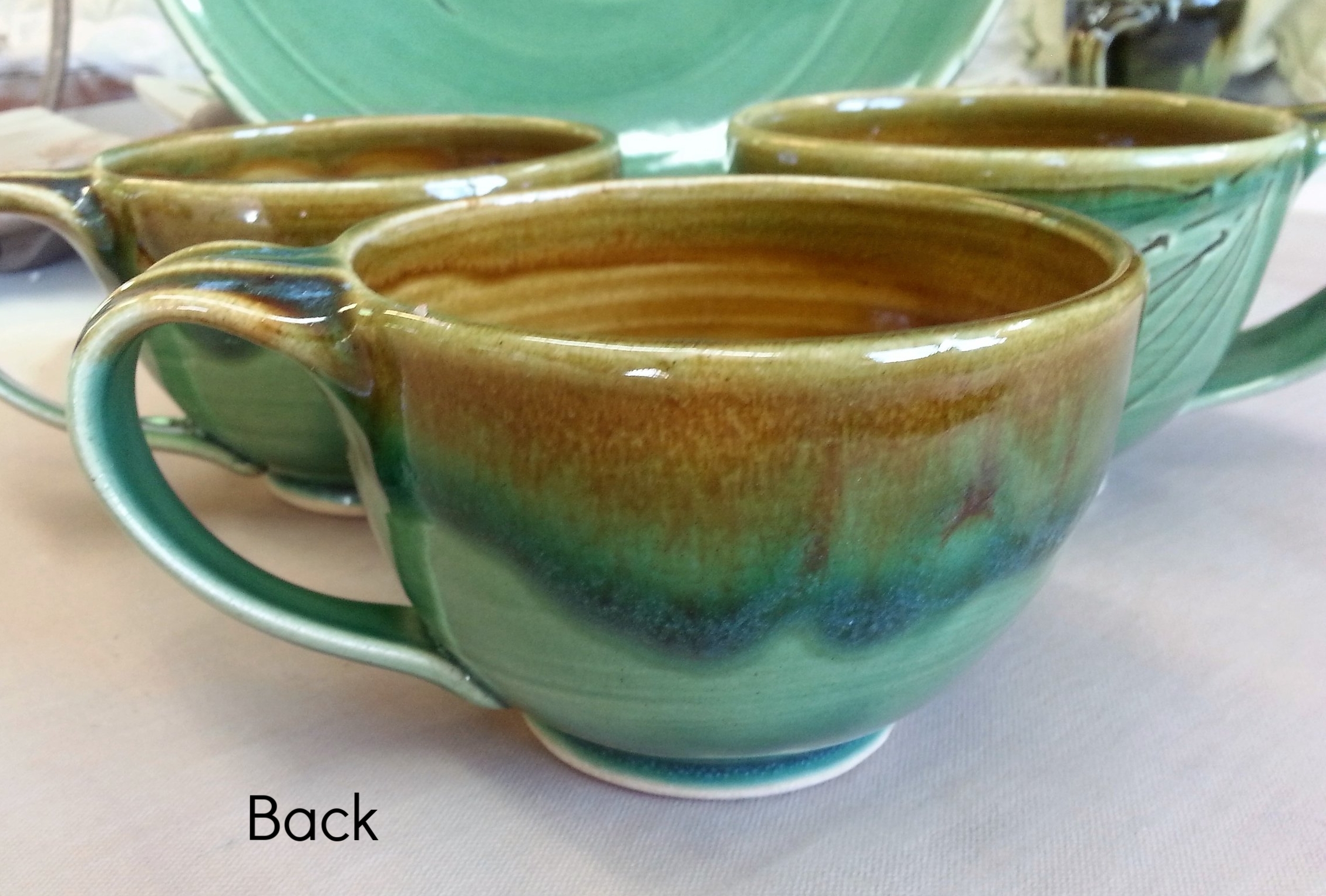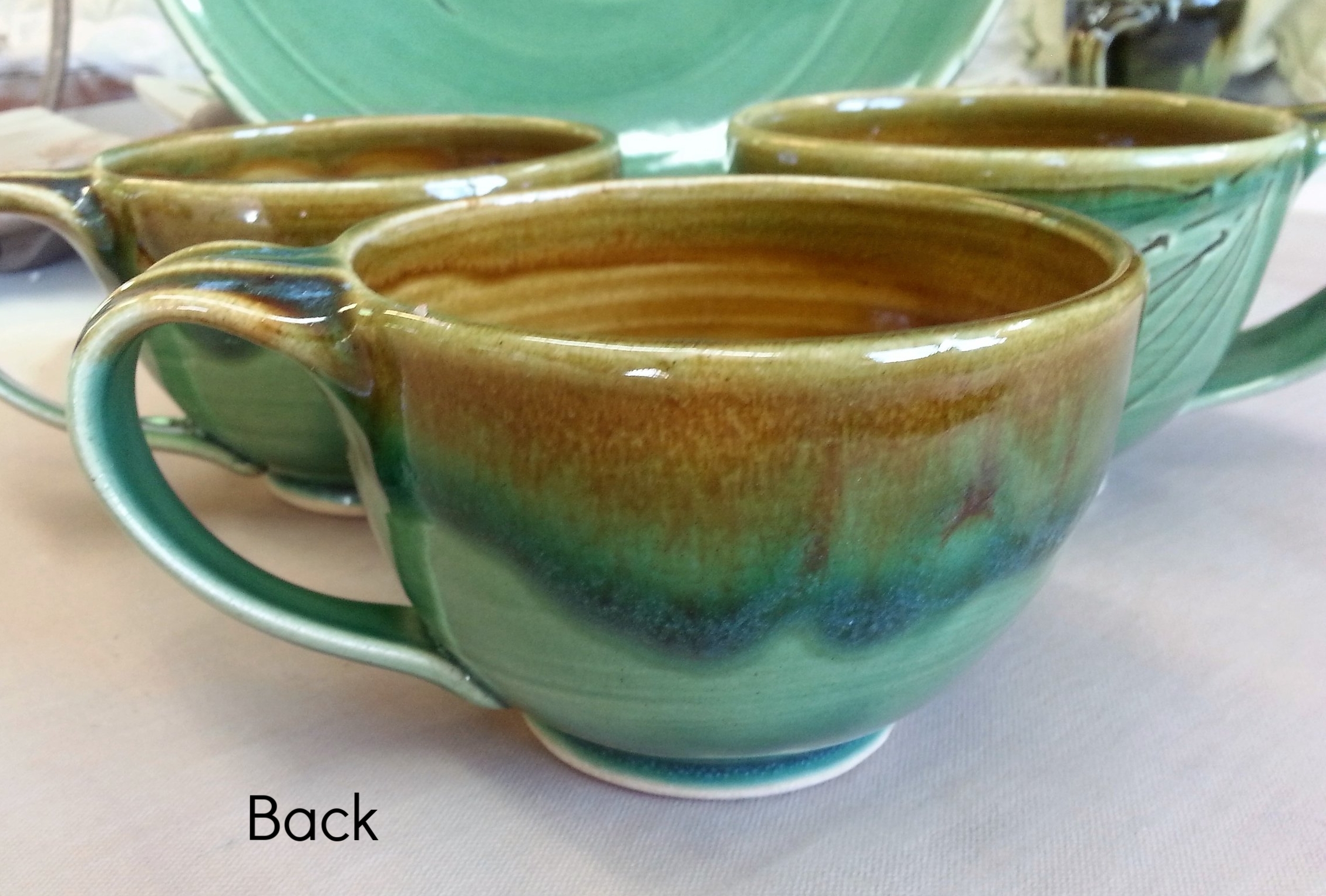 Latte Mugs (each)
I designed these mugs for a restaurant...for serving their special lattes; but they're also great for soup or a big mug of tea! I use a variety of leaves on these...willow, ginkgo or maple. The inside is glazed in warm amber that drips over the rim.
holds 16 ounces
5" wide by 3.5" tall
dishwasher and microwave safe
high fire stoneware
Each piece is one of a kind, made with the impression of a real leaf or plant and therefore slight variations may be present...as in nature!