Queen Anne Platter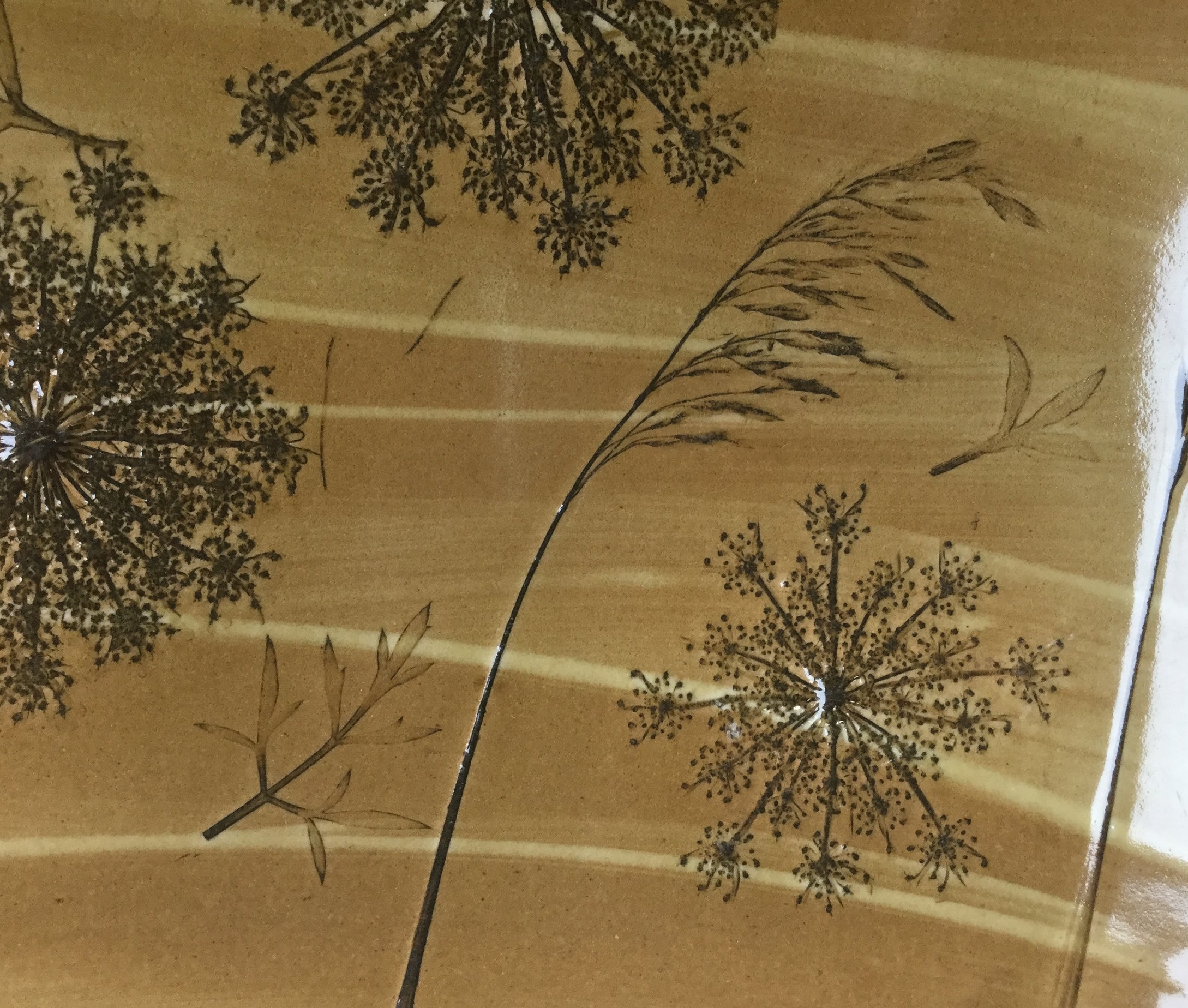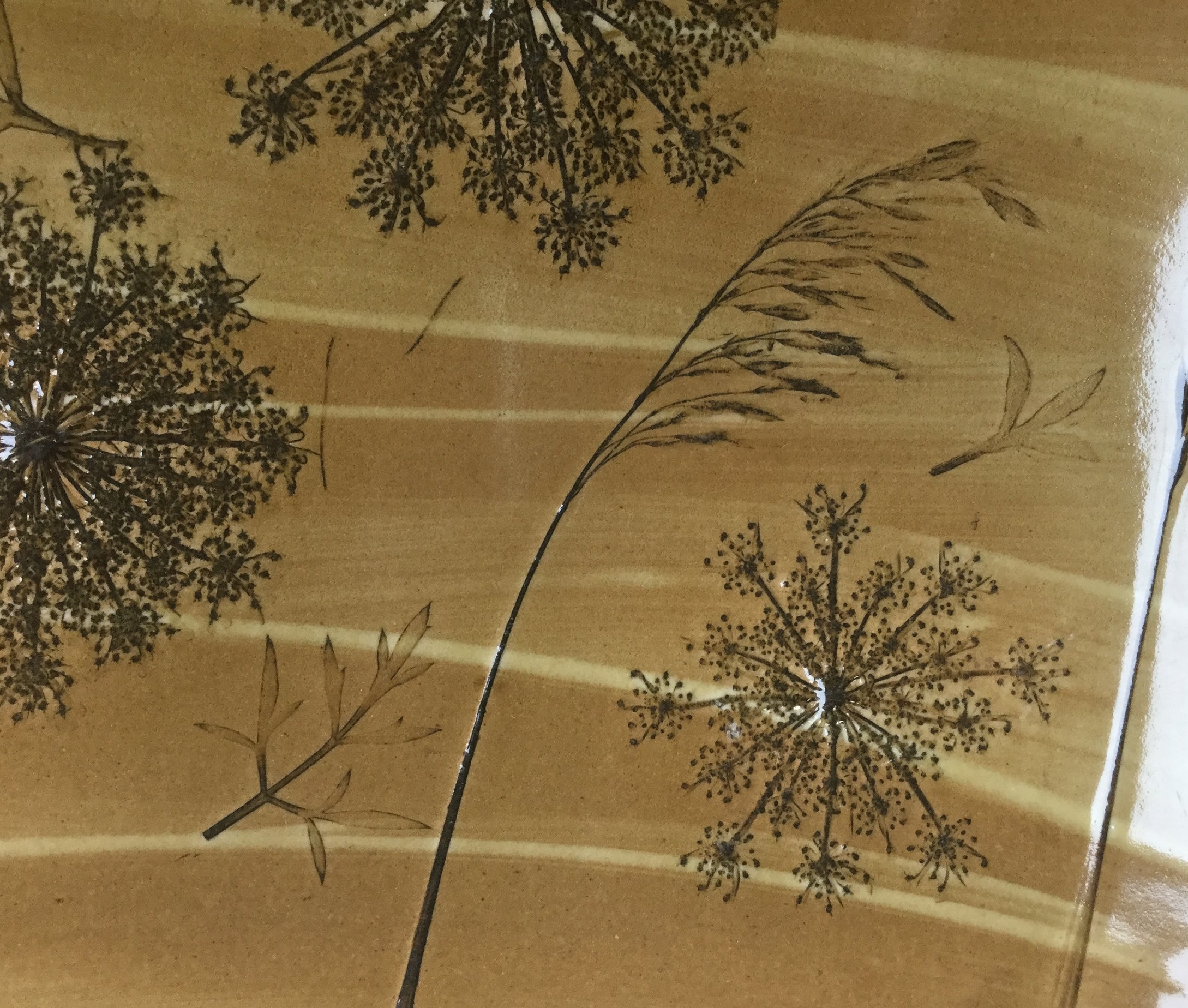 Queen Anne Platter
These plates are inspired by a field of wild Queen Anne flowers across from my house. I use a rich amber glaze to evoke the warmth of August. The plate is a wonderful serving piece for cheese and crackers (red grapes look great on the amber glaze!)...it is also configured on the back to hang on the wall so qualifies as wall art! All these plates are one of a kind and only made seasonally.
10" x 12"

configured to hang on the wall

food safe

dishwasher safe

high fire stoneware
Each piece is one of a kind, made with the impression of a real leaf or plant and therefore minor variations may be present...as in nature!
Because this is such a seasonal item, the plates must often be custom ordered and made in summer!